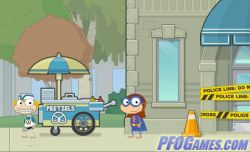 Poptropica
An engaging and entertaining virtual world for kids using different themes for each island you may venture to. Quests, stories and games in a safe environment to learn problem solving skills and hear narrative often surrounding historical events. Check out the videos section to get an idea how much fun is packed into this game.
Free, with option to pay for additional features.
Play Poptropica now!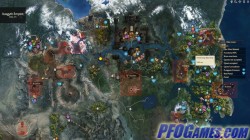 Revelation Online
Developed by Chinese tech titan NetEase and published by My.com, the Russian-owned entertainment company behind Skyforge, Revelation Online is an Asian-themed MMORPG that features massive, flyable, open world, frenetic, action-oriented combat, and a plethora of PvE and PvP options to keep the player engaged. Starting players get to choose from six unique classes and get to fiddle around with their looks using the game's very robust character creator. Combat can be done via traditional tab-targeting, assisted action combat, or a hybrid version of the two. Some classes are best suited for certain combat schemes, so new players should read up before progressing further into the game. The world of Nuanor, Revelation Online's setting, is breathtaking and features stunning vistas and landscapes. Fortunately for the player, they can explore the entirety of this mostly-seamless world with the game's flight system, which becomes available early on. Leveling up in the game is quest-centric, with a heavy focus on daily quests and events. Missing out on these daily activities will slow down the player's progression. Upon level-up, players are awarded points which they can freely allocate to character stats that improve their class in different ways. Gearing up involves a lot of dungeon and raid runs on different difficulty settings. Costuming is present in the game, for those interested in further character customization. Gear crafting, as well as non-combat professions, such as Cooking and Fishing, are also part of the features, allowing for players to increase their character's versatility. Avid "theme-park" MMORPG gamers will find Revelation Online to be a treat when it comes to things to do. PvP is quite robust as well, featuring duels, 3v3 arena battles, battlegrounds, instanced guild wars and persistent castle/territory sieging. There's a cash shop element in the game, which mostly deals with costuming and convenience items. While paying players will see an advantage by purchasing these conveniences, the gap isn't really insurmountable by their non-paying counterpart. Essentially, it will only take the non-paying gamer a longer time to complete certain game milestones compared to the paying kind. Some gamers might be turned off at that prospect, but that's a common system in most F2P games.
See Videos
Free to play indefinitely.
Play Revelation Online now!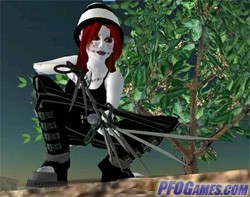 Second Life
More than a game, this is an entire virtual world with limitless options... create your own objects and buildings (even own an island!), dance, chat, share music, soar through the sky... all with outstanding graphics. If you have a creative flare, this is definitely worth checking out.
See Videos
Free, with option to pay for additional features.
Play Second Life now!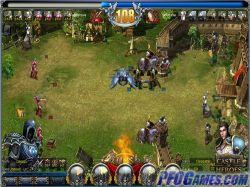 SecretBuilders
SecretBuilders is a safe virtual world for children 6 to 14 years. Kids can explore virtual lands, play games with friends, undertake quests, raise a pet, keep a home, and much more. You can also publish and share your art and writings. A fun, safe world for kids!
Free, with option to pay for additional features.
Play SecretBuilders now!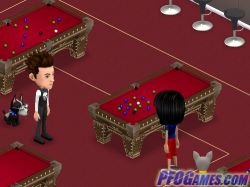 SmallWorlds
"Play games and hang out with friends in this free-to-play 3D virtual world (no download required). Build your own indoor and outdoor spaces, and play and create your own missions and adventures. Also videos, music, magic and a whole lot more."
Free, with option to pay for additional features.
Play SmallWorlds now!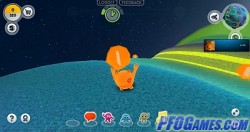 Star 86
Star 86 is a childrenís MMO played in the browser. The game starts with the player creating her or his own cute avatar called a Dubble, which can be customized at any time. Creativity, especially musical creativity is emphasized in this game where players explore the galaxy of Star 86 in a starship, collecting souvenirs and usable music instruments all while making their own home in the game world. There are numerous planets in the galaxy to explore, each hosting its very own mini-game. These harmless games include hide-and-seek, cowboy games, racing, etc. The community is closely moderated and the chat has a swearing filter. On top of that a number of parent lock features are available, such as setting a bedtime, a daily playing limit, and so on.
See Videos
Free, with option to pay for additional features.
Play Star 86 now!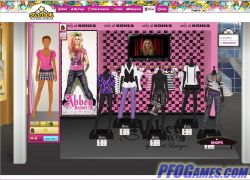 Stardoll
Aimed at 8 to 14 year old girls, this is a fun dressup game. You can pick clothes for celebrity dolls and even make your own 'me' doll and dress it by buying clothing and accessories. There are clubs to visit where you can chat with friends.
Free, with option to pay for additional features.
Play Stardoll now!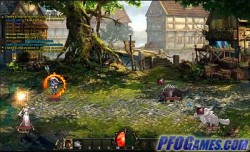 Sword Saga
Sword Saga is a browser-based MMORPG with a fantasy setting. Itís developed by R2Games. Sword Saga features the archetypal three classes of RPGs and limited customization. After picking a class, the players set off on their rather derivative adventure, acquiring companions or mercenaries on the way. They level up together with the player and are paired with pets and mounts. On the one hand, Sword Saga has an abundance of dungeons and side activities, plus the combat features some variety as thereís unit placement and usable skills. On the other hand, the other aspects of the game are very generic. Furthermore, the female characters and NPCs have breasts so ample itís quite insulting for this day and age. Sword Saga doesnít aim to be something ground-breaking; itís good enough to warrant a try, at least for the casual gamer, but those who esteem qualities like originality and invention should look elsewhere.
See Videos
Free, with option to pay for additional features.
Play Sword Saga now!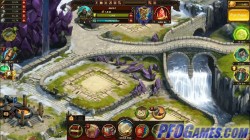 Vikings: War of Clans
Become a powerful Jarl and command your legions of berserkers for honor and glory in Vikings: War of Clans. Set in the tumultuous period when Viking kingdoms fought for dominance in the North, Vikings: War of Clans is primarily a player-versus-player empire-building online game. Band together with fellow warriors and join an ever-dynamic world of epic battles and large-scale warfare. Vikings: War of Clans comes from Plarium, the seasoned strategy game devs behind Sparta: War of Empires and Stormfall: Age of War, so it's as polished as strategy games get. The usual empire-builder strategy features are present in this game. Jarls get to build structures, train troops, invest in research, and engage in specializations - all for the glory of their kingdom. There's also a hero system in tandem with equipment crafting mechanics. As always, player-run alliances are the cornerstone feature in games like this, and any newbie Jarl would do well to join an established alliance if they want to progress meaningfully in the game. Like in most F2P empire-builder games out there, players must be ready to sink in some cash if they want to be competitive in Vikings: War of Clans. The way these online games are designed, non-paying players will always be at a significant disadvantage compared to their paying counterparts. Of course, players can opt to be casual in the game and play without spending a single cent. Just be warned that it won't be a pleasant experience, especially when battling against the hardcore, paying variety of Jarl.
See Videos
Free to play indefinitely.
Play Vikings: War of Clans now!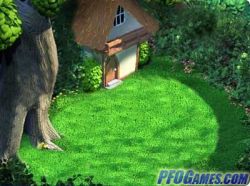 Virtual Family Kingdom
Create your own character, room and friends! You can also play lots of minigames to win in-game currency which will buy you stuff to dress your characters or items to furnish your room. Similar to Disney's Virtual Magic Kingdom.
Free to play indefinitely.
Play Virtual Family Kingdom now!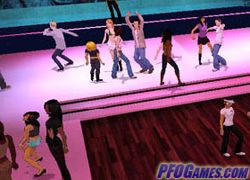 vSide
"vSide users configure their own avatars, make friends, chat, dance, listen to music, shop for clothing, attend events and parties, create and decorate their own private spaces, and throw their own parties in those spaces, choosing the music, videos, and guest list."
Free to play indefinitely.
Play vSide now!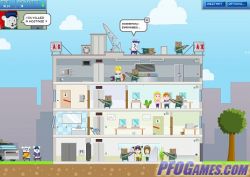 Warbears
Make friends and play solo missions in this browser-based virtual world. Discover teddy bears as pirates, ninjas and soldiers in the hidden world of Bedtime City. The website also features paper crafts that children can put together using a color printer.
Free, with option to pay for additional features.
Play Warbears now!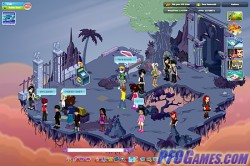 Woozworld
Woozworld is a social MMO somewhat akin to Gaia online. Woozworld allows Woozens to become creative and purchase their own unique outfits with the gameís currency Ė Wooz. Players arenít given particular tasks, but rather are free to explore the world and make contacts with everyone they meet. The game community is made up mostly of children and teens, and the social gamer will find ways to earn extra Wooz through contests and other kinds of events. Players can customize their appearance, build up their own place, throw parties and events in it, and, at the end of the day, become the coolest person in Woozworld.
See Videos
Free, with option to pay for additional features.
Play Woozworld now!