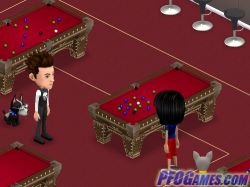 SmallWorlds
"Play games and hang out with friends in this free-to-play 3D virtual world (no download required). Build your own indoor and outdoor spaces, and play and create your own missions and adventures. Also videos, music, magic and a whole lot more."
Free, with option to pay for additional features.
Play SmallWorlds now!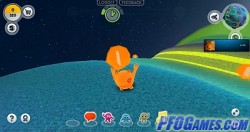 Star 86
Star 86 is a children's MMO played in the browser. The game starts with the player creating her or his own cute avatar called a Dubble, which can be customized at any time. Creativity, especially musical creativity is emphasized in this game where players explore the galaxy of Star 86 in a starship, collecting souvenirs and usable music instruments all while making their own home in the game world. There are numerous planets in the galaxy to explore, each hosting its very own mini-game. These harmless games include hide-and-seek, cowboy games, racing, etc. The community is closely moderated and the chat has a swearing filter. On top of that a number of parent lock features are available, such as setting a bedtime, a daily playing limit, and so on.
See Videos
Free, with option to pay for additional features.
Play Star 86 now!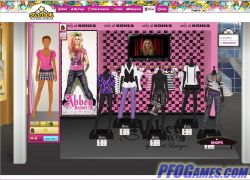 Stardoll
Aimed at 8 to 14 year old girls, this is a fun dressup game. You can pick clothes for celebrity dolls and even make your own 'me' doll and dress it by buying clothing and accessories. There are clubs to visit where you can chat with friends.
Free, with option to pay for additional features.
Play Stardoll now!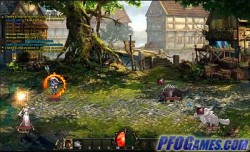 Sword Saga
Sword Saga is a browser-based MMORPG with a fantasy setting. It's developed by R2Games. Sword Saga features the archetypal three classes of RPGs and limited customization. After picking a class, the players set off on their rather derivative adventure, acquiring companions or mercenaries on the way. They level up together with the player and are paired with pets and mounts. On the one hand, Sword Saga has an abundance of dungeons and side activities, plus the combat features some variety as there's unit placement and usable skills. On the other hand, the other aspects of the game are very generic. Furthermore, the female characters and NPCs have breasts so ample it's quite insulting for this day and age. Sword Saga doesn't aim to be something ground-breaking; it's good enough to warrant a try, at least for the casual gamer, but those who esteem qualities like originality and invention should look elsewhere.
See Videos
Free, with option to pay for additional features.
Play Sword Saga now!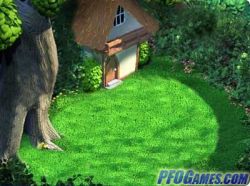 Virtual Family Kingdom
Create your own character, room and friends! You can also play lots of minigames to win in-game currency which will buy you stuff to dress your characters or items to furnish your room. Similar to Disney's Virtual Magic Kingdom.
Free to play indefinitely.
Play Virtual Family Kingdom now!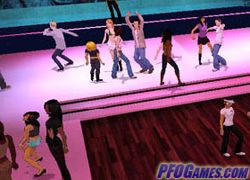 vSide
"vSide users configure their own avatars, make friends, chat, dance, listen to music, shop for clothing, attend events and parties, create and decorate their own private spaces, and throw their own parties in those spaces, choosing the music, videos, and guest list."
Free to play indefinitely.
Play vSide now!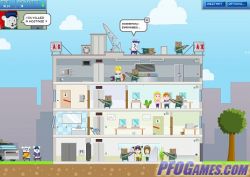 Warbears
Make friends and play solo missions in this browser-based virtual world. Discover teddy bears as pirates, ninjas and soldiers in the hidden world of Bedtime City. The website also features paper crafts that children can put together using a color printer.
Free, with option to pay for additional features.
Play Warbears now!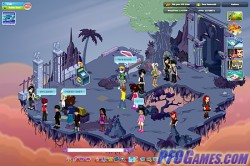 Woozworld
Woozworld is a social MMO somewhat akin to Gaia online. Woozworld allows Woozens to become creative and purchase their own unique outfits with the game's currency – Wooz. Players aren't given particular tasks, but rather are free to explore the world and make contacts with everyone they meet. The game community is made up mostly of children and teens, and the social gamer will find ways to earn extra Wooz through contests and other kinds of events. Players can customize their appearance, build up their own place, throw parties and events in it, and, at the end of the day, become the coolest person in Woozworld.
See Videos
Free, with option to pay for additional features.
Play Woozworld now!