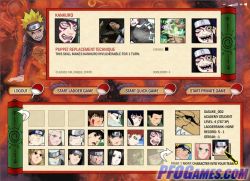 Naruto-Arena
Anime/rpg game from the anime series Naruto. Choose your village and set forth on adventures.
Free to play indefinitely.
Play Naruto-Arena now!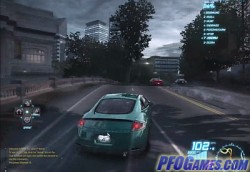 Need for Speed World
Need For Speed World (NFS:W) is an MMO racing game, and part of the popular Need For Speed series. Real-life car models, power-ups, and a thrilling atmosphere with exciting game modes make NSF:W a truly rich experience for any racing fan. The graphics are stellar with fancy-looking reflections, detailed car models and shiny colors all over the place; there are some glitches, though, mainly connected with flickering car models. The game boasts an abundant player base as well as a sizable and detailed game world. As with all racing games, don't expect the gameplay to be thrilling at all times — it can get repetitive, but that's perhaps a pitfall of the genre itself.
See Videos
Free, with option to pay for additional features.
Play Need for Speed World now!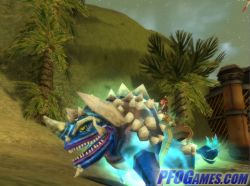 Neo Steam
A steampunk fantasy MMORPG. Raise pets, invade enemy nations or engage in one-on-one PvP battle, and ride strange animals and mechanized vehicles. Customize your pets and skills and gain new abilities using steam technology.
Free, with option to pay for additional features.
Play Neo Steam now!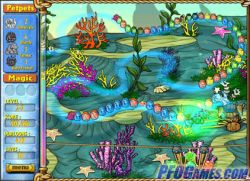 Neopets
Create your own pet, play games, join the Battledome to flaunt your skills to other players worldwide. Make sure you feed and nourish your pet.
Free, with option to pay for additional features.
Play Neopets now!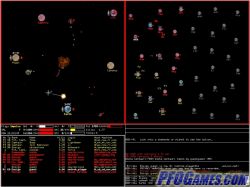 Netrek
"Netrek is a multiplayer battle simulation game with a Star Trek theme. Up to 16 players are divided into two teams representing the Empires that fight for dominion over the galaxy."
Free to play indefinitely.
Play Netrek now!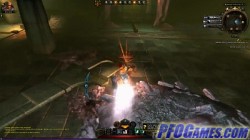 Neverwinter
Neverwinter is a hack-n-slash MMORPG set in the cult-classic Neverwinter Nights universe. The game sports five (quite generic) classes, many more professions and impressive freedom in character customization. Common RPG features such as companions, grinding-based quests and numerous instances are to be found here. They offer little that's unique but are solidly implemented. It�s true that fans of Neverwinter Nights are likely to be disappointed � no great lore and story immersion above the bare minimum here � but the Neverwinter MMORPG is definitely worth trying. Despite its flaws one can very well call it a great hack-n-slash game: impeccable combat, nice graphics and a game-changer called the Foundry, an interface where players can create their own adventures for others to play and rate them.
See Videos
Free, with option to pay for additional features.
Play Neverwinter now!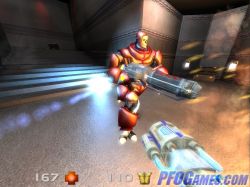 Nexuiz
3D deathmatch game available for download for Windows, Mac, and Linux.
Free to play indefinitely.
Play Nexuiz now!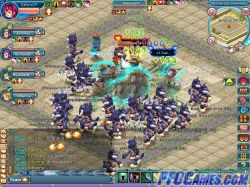 Nord
Share resources with fellow farmers. Socialize and explore with your fellow village makers. Build your own night club. Make friends with a large, friendly and diverse group of players.
Free, with option to pay for additional features.
Play Nord now!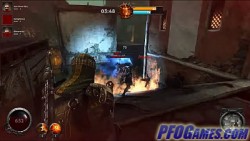 Nosgoth
Nosgoth is a 3rd person team-based PvP game set in the dark, eponymous world known from the famous games of the Legacy of Kain series, though the lore of the two is connected quite tentatively. Nosgoth revolves around vampires battling humans and vice versa. There are two game modes—deathmatch and point capture—and both are intense and exciting in terms of gameplay. Five classes for each race promise quite a lot of variety, and there are new weapons in the shop too. Vampires are melee fighters, whilst humans fight with ranged weapons. One vampire class can fly and all of them can climb the walls. Human gameplay is much more strategic and co-op oriented. Visuals are nothing short of stunning, and Nosgoth is optimized to run well on any decent machine. Nosgoth is both easy to get into and intricate enough to have players log hundreds of hours still finding something new in each session. Even though balancing and matchmaking issues exist—and of course vampires are more fun to play—Nosgoth serves a thrilling adventure that's definitely worth sinking your claws into.
See Videos
Free, with option to pay for additional features.
Play Nosgoth now!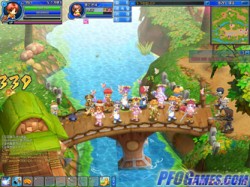 NosTale
NosTale is a fantasy MMORPG with flashy anime graphics. There are four character classes – adventurer (default), swordsman, archer, and sorcerer; you can only select a class when you reach level 15. NosTale isn't a particularly catchy tale, but quests add to the story, unlike in so many other games. The game has an awesome pet system – you can capture mobs when they are down to low HP, level together with them, and use them in combat. You can build your own house, buy furniture, and invite friends to visit. Combat in NosTale is rather uneventful; PvP is interesting, though. If you like games with a style akin to that of Ragnarok, you'll like NosTale.
See Videos
Free, with option to pay for additional features.
Play NosTale now!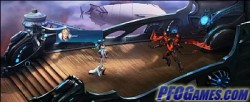 Nova Genesis
Nova Genesis is a 2.5D side-scrolling RPG by R2Games. It features a vibrant and visually faultless fantasy world with sci-fi elements, although it is dulled a bit because of the game's overwhelming similarity to other titles. Players pick one from the three generic classes, go through a brief intro sequence, and so the story, which is actually quite fun and focuses on a kidnapped princess, unfolds. Even though visuals are great, animations are on the choppy side. Social features are abundant, and one of the few unique aspects is the ability for players to build a home base that others can visit. PvP is automatic, and much of the game will be played for you, if you choose. Although Nova Genesis is still in development, it's pretty functional already. Sadly, it's that way only because it's largely a copy of the company's previous games—like Wartune and League of Angels, to name a few.
See Videos
Free, with option to pay for additional features.
Play Nova Genesis now!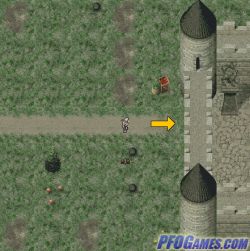 Nowhere Else and Beyond
An RPG known for its active and friendly players. Create your own personal island, customize items, discover rare pets, or become a master in one of the game's 20+ skills.
Free, with option to pay for additional features.
Play Nowhere Else and Beyond now!