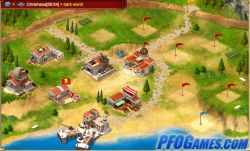 Ikariam
A civilization building strategy game set in ancient Greece. Trade, fight wars and explore the ancient world.
Free to play indefinitely.
Play Ikariam now!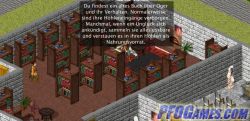 Illarion
"A feature that is very important to us, is the depth of real role playing in Illarion. We want it to stand out from your every other RPG, that mainly puts focus on hack and slash monster fighting. In Illarion, it should be possible to live your whole life without ever killing a monster. The different crafts available supplement each other, so that craftsmen need to work together to be truly successful."
Free to play indefinitely.
Play Illarion now!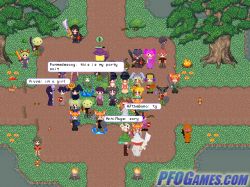 Illutia
A 2D anime mmorpg. Full of cute items, monsters, quests and spells - A very quirky game that's lots of fun.
Free to play indefinitely.
Play Illutia now!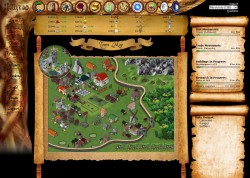 Illyriad
Illyriad is a fantasy MMORTS played in the browser. Choose from four races, establish your city, train troops and research new technologies to establish your rule in the game world. The developers place a special emphasis on gameplay depth, by providing over 290 research options, detailed diplomacy, and tournaments that keep the game fun. Along with player-driven trading, the game also introduces military strategy to a degree scarcely present in other MMORTS games – for example, terrain and troop types actually influence strategy in Illyriad. If you like the genre, there's a very good chance you won't be disappointed.
See Videos
Free, with option to pay for additional features.
Play Illyriad now!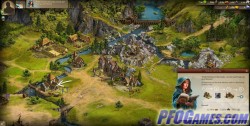 Imperia Online
Fancy yourself a great emperor of a thriving civilization? Or maybe a pillaging warlord, leading your legions to glorious battles? Then Imperia Online is right up your alley. Imperia Online is a browser-based, strategic empire builder MMO set in the Medieval period. You are the ruler of a small province, tasked to develop its economic and military might. Practically, like in most empire building games, that means improving your province's infrastructure over time, all for the sake of building up your military. To fully participate in global warfare and politics, the game encourages you to join player-run alliances. The gameplay doesn't stray much from the usual formula of online empire builder games, so if you're a veteran of that genre, Imperia Online won't be too much of an unfamiliar territory to cover. For the newbie, the lengthy tutorial does a thorough job of introducing the core gameplay systems. Graphically, there's not much to look at, but the visuals definitely have a medieval atmosphere to them. The interface can get overwhelming for a new player, though. Casual players will find little use for the game's cash shop offerings, but hardcore gamers will definitely need to invest some money if they want to play at a competitive level. That has always been the case for games like this. As far as modern MMOs are concerned, Imperia Online isn't a ground-breaking or stand-out game. It's a decently polished empire builder, though, and it's still going strong 10 years after it launched.
See Videos
Free, with option to pay for additional features.
Play Imperia Online now!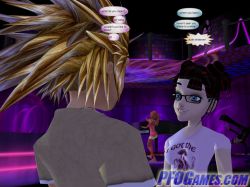 IMVU
A fun 3D chat environment. Customize your character, create your own area and your homepage. Meet up with friends, play games and trick yourself out with clothes, pets, and more. For ages 13 and over.
See Videos
Free, with option to pay for additional features.
Play IMVU now!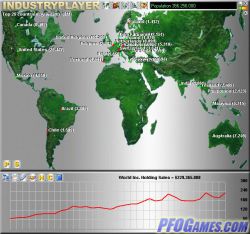 IndustryPlayer
Industry Player is a Business Strategy Game. Many players from around the globe compete in real time for market share and profits. You start with a capital of 10 Million $ and are coached by an in-game Tutorial. Become a market leader within one sector or the most profitable holding of all.
Free trial period, then pay to continue playing.
Play IndustryPlayer now!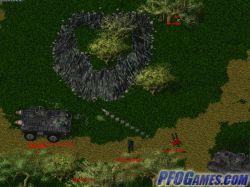 Infantry
"Team with gamers from around the world in this adrenaline-pumping collection of online combat games. Easy to play and simple to get into."
Free to play indefinitely.
Play Infantry now!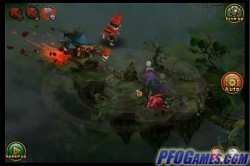 Inferno Legend
Inferno Legend (IL) is a 3D fantasy RPG/MMO, played in the browser. Upon assuming a role based on one of the five demon classes, players pledge their loyalty to the dark lord and strive to drive 'the just' from the instanced game world. IL features a nice story that pertains to the biblical 'creation wars' between the good and the never-well-to-do angels. Right off the bat interesting combat features are introduced, like the Faith variable that gives players an edge depending on how the dark lord is disposed towards them. The excitement wanes, however, upon realizing that the combat can be controlled in a very limited manner. Furthermore, even if alliances can be formed and PvP is available, player interaction is scarce—this might have to do with IL being a mobile title as well. Even though the storyline is short-lived, additional challenges are available to players wanting to spend more time in-game. Overall, IL could definitely become a more lovable title. It does have the trappings of one at least, boasting vivid graphics, a unique storyline and some quirky innovations. As of now, however, it falls short of players' expectations with the UI problems, bland combat and complete lack of player interaction.
See Videos
Free, with option to pay for additional features.
Play Inferno Legend now!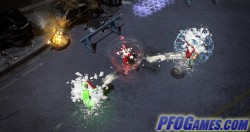 Infinite Crisis
Infinite Crisis is a MOBA set in the DC universe. As of now it features 20 heroes with four active skills as well as one passive skill, but many more are sure to be added as the game matures. What's interesting is that in IC there are some game modes altogether new to MOBAs. For example, the map called Gotham Heights has a cannon for spawning drones (the cannon can be used strategically to great effect); maps have destructible stuff in them, which allows for building hidden pathways; and so on. However, Infinite Crisis is still very much rough around the edges. For example, different items look alike, which makes shopping confusing and slow. There are of course balancing issues and occasional bugs. But what we have here looks promising, and especially promising to those who like playing superheroes.
See Videos
Free, with option to pay for additional features.
Play Infinite Crisis now!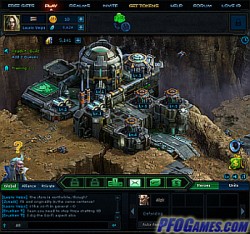 Infinite Realms
Infinite Realms is a sci-fi themed MMO strategy game, played through Facebook. Players have to build production structures, upgrade their outposts, train troops and recruit heroes to conquer new areas, build alliances and fight both player and computer enemies (mobs). Although the game doesn't offer much originality, it is the sci-fi setting that has its appeal. If you're one for stories, the game offers "mission text" for each mission you're given, and the missions are daily. Infinite Realms is by no means a game that could earn the title for 'most innovative Facebook game', but it's playable and has a somewhat small but friendly community.
Free, with option to pay for additional features.
Play Infinite Realms now!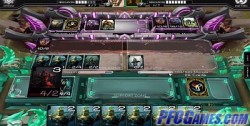 Infinity Wars
Infinity Wars is a MMO collectible card game (CCG) that was crowd funded via Kickstarter. As far as the game format goes, IW has the standard trappings of a CCG, offering seven card decks, each of a distinct faction and requiring a distinct play style. It features several innovative card game mechanics that make it stand out from the pack. Furthermore, IW boasts a single player mode that eases players into the game's intricacies that can take quite some time to master—however, the fact that they're there makes it much more interesting in the long run. The combat is powered by a zone system where you have to be careful to balance and move the cards through different zones, featuring a 'command zone' where you can place cards to start the game with. Lastly there's a morale stat that depletes as cards are destroyed, thus discouraging mindless burning of cards. Infinity Wars is a better CCG than most, some say even better than Hearthstone. It looks and plays great with vibrant card animations that come alive in 3D. Its mechanics ensure that IW has a staying power, and overall the game can certainly be deemed a success, especially given that the developers aren't a billion-dollar company.
See Videos
Free, with option to pay for additional features.
Play Infinity Wars now!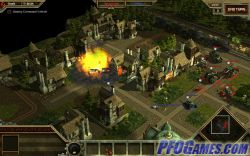 Iron Grip: Marauders
Browser strategy with lots of animated micro-commanding turn-based control. Ground troops, base defenses and air ships. Develop your engineering skills to create a unique blend of warriors to do battle for profits. With plunder and air ships as par for the course, Marauders isn't such a bad title. This is a darkly technological pirate adventure.
Free, with option to pay for additional features.
Play Iron Grip: Marauders now!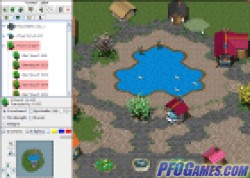 Island Forge
Island Forge is a creative isometric MMO with strategy and RPG elements. Players build their own islands, create quests and explore other players' islands as well as complete quests for XP and resources. The concept is similar in some ways to Minecraft, but this is truly a unique game. Although created by a single developer, Island Forge is richly detailed, with ambitious expansion plans in the works. The game's graphics aren't cutting edge, but sometimes you can witness true beauty hidden in its isometric tiles and especially in the creative and sometimes bizarre player-made quests.
See Videos
Free trial period, then pay to continue playing.
Play Island Forge now!