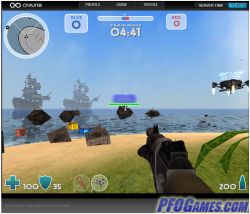 Uberstrike
Browser-based first person shooter using the Unity 3D game engine. It's one of the only FPS games available through facebook. Become an anime-styled pirate, wielding up to 34 different weapons. Some weapons require less skill than others (like the raged about Splatter Gun, used a great deal by new players due to its wide spread and high damage). The game works on both Mac OS and Windows. Regular group tournaments are available in teams of as few as one. There are more powerful weapons you can purchase on a per-day basis (for game-coin or real world cash). For a quick fix, the standard bat, machine gun, and plenty of map pick-up items should keep you gunning for an hour or so.
See Videos
Free, with option to pay for additional features.
Play Uberstrike now!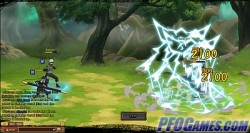 Ultimate Naruto
Ultimate Naruto (UN) is a casual MMORPG set in the eponymous universe of the popular series. You step into the shoes of a Nin, Gen or Tai fighter and choose from two available characters of each fighting style. Later on players are able to recruit more powerful heroes like Naruto and Kakashi and fight side by side with them. Players are gradually introduced to other features like pets and PvP arenas. Combat, sadly, is fully automated from the ground up and players can skip it only if they pay. The game, although occasionally cluttered with character lookalikes, does look rather pleasant, sporting vivid, colorful graphics that pertain to those of the anime. The story can keep you captivated but the players' lack of control combined with other flaws—like having so little to do!—drowns out the few good things there are about this game.
See Videos
Free, with option to pay for additional features.
Play Ultimate Naruto now!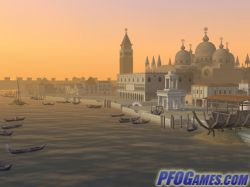 Uncharted Waters Online
A nautical themed RPG, set in the Age of Exploration, between the 15th and 17th century, and based on real historical events. Start from six historical locations and choose from three classes plus a great number of professions (they can be changed instantly, albeit for a fee). Trade and earn money by shipping goods from one country to another, but beware of pirates; unearth hidden treasures and explore uncharted territories to bring glory to your allied nations. A slow but very rewarding game, UWO offers a truly unique experience for those willing to study its secrets. Great PvP and PvE opportunities, but the focus is set to exploring the massive game world and having adventures, both on the sea and on the shore.
See Videos
Free, with option to pay for additional features.
Play Uncharted Waters Online now!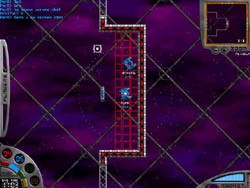 Uniball
Spaceships playing a sort of soccer-like sport.
Free to play indefinitely.
Play Uniball now!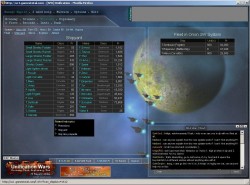 Unification Wars
Unification Wars is a free online strategy game with over 350,000 members. You are the leader of your civilization, and your goal is to expand the power of your empire by diplomatic or military means.
Free, with option to pay for additional features.
Play Unification Wars now!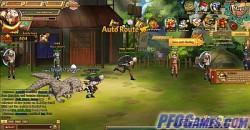 Unlimited Ninja
Unlimited Ninja (formerly known as Ultimate Naruto) is a ninja-themed, browser-based MMORPG. It sports anime characters 'in no way affiliated with Naruto'. Players specialize in Genjutsu, Ninjutsu, or Taijutsu fighting styles/philosophies and set off to explore the world, battling the forces of the Nine-tailed Demon Fox that have besieged the village. Even though there's limited customization at start, as players branch out a whole new world of possibilities opens up, like combat role customization and tactics. The turn-based combat might be a bore, but strategy plays a huge role in Ultimate Ninja even if not obviously so at the start. PvP opens quite late and its main use is testing character and equipment builds as well as strategies. An elaborate pet system, coupled with team building and huge stores of equipment and quests add to the longevity of this game. Players will enjoy the simple interface, the appropriate music and especially the warm, colorful graphics. Those who love Naruto will definitely find this game worth their while, and even skeptical players can be, in time, converted into believers as after a slow start to the story, the peaceful, intriguing world coalesces into an experience that's rare to be found in this genre.
See Videos
Free to play indefinitely.
Play Unlimited Ninja now!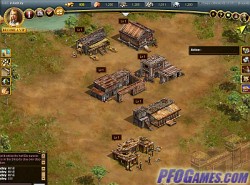 Uprising Empires
Uprising Empires is a strategy MMO, set in an alternate history in the year 1280 AD. Choose from four factions, build up your city, recruit heroes, and invade foreign soil to become the overlord of the game. There are four age advancements, which is always good as such advancements create an end-game goal; then there are opportunities for alliances to actually emerge victorious in the game and this adds an extra motivation to play. Unfortunately, the game's innovation stops here. There are the usual daily quests, research and city conquering, attacking barbarians, and so on. Graphically, the game isn't striking but doesn't put a strain on the eyes. Also, the obvious emphasis on paid features makes a good deal of the game unavailable to those unwilling to pay.
See Videos
Free, with option to pay for additional features.
Play Uprising Empires now!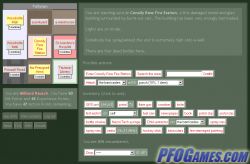 Urban Dead
Make your way through derelict buildings and fend off the legions of the undead in this massively multiplayer zombie apocalypse.
Free to play indefinitely.
Play Urban Dead now!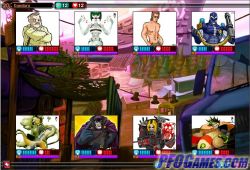 Urban Rivals
A massively multiplayer online trading card game. Very easy to learn. Level up to unlock "leader" cards, and use your winnings to purchase new cards for your deck. Cards also level up with use, gaining new abilities over time. More than 7 million players.
Free, with option to pay for additional features.
Play Urban Rivals now!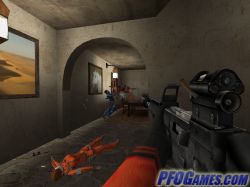 Urban Terror
Urban Terror can be described as a Hollywood tactical shooter; it is realistic to a certain extent, but the creators go by the motto "fun over realism."
Free to play indefinitely.
Play Urban Terror now!