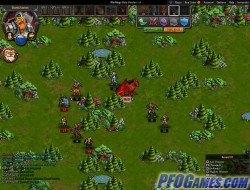 WarMage Battlegrounds
WarMage Battlegrounds is a turn-based strategy MMO, played in the browser. The battle aspect of the game features gameplay similar to that of Heroes of Might and Magic or Fallout 2. There isn't much to the story at all, and the fantasy setting is standard. WarMage is PvP-centric, meaning that other players, not the computer, have to be outsmarted for acquiring items and unlocking new unit types. Before joining a game, players configure their battle force and arrange their items and spells to gain every possible advantage over the enemy. Although WarMage Battlegrounds is graphically appealing and not bad in terms of strategy, battles tend to take a while, and so does the process of acquiring items, and this makes the game not especially rewarding for the amount of time invested.
Free, with option to pay for additional features.
Play WarMage Battlegrounds now!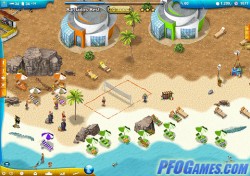 WeWaii
Simulated hotel management. Play a hotel manager in a top-down beachfront simulation where you build buildings and accessories for your tourists to enjoy. Gameplay is non-competitive. Your success rides solely on how well you can to cater to your tourists.
See Videos
Free, with option to pay for additional features.
Play WeWaii now!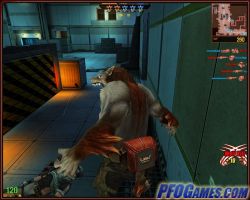 Wolf Team
Play a soldier or a werewolf in this original first-person shooter. The objective is to wipe out the opposing team or to take over the enemy base.
See Videos
Free, with option to pay for additional features.
Play Wolf Team now!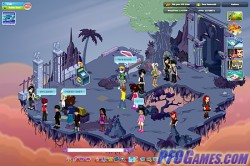 Woozworld
Woozworld is a social MMO somewhat akin to Gaia online. Woozworld allows Woozens to become creative and purchase their own unique outfits with the game's currency – Wooz. Players aren't given particular tasks, but rather are free to explore the world and make contacts with everyone they meet. The game community is made up mostly of children and teens, and the social gamer will find ways to earn extra Wooz through contests and other kinds of events. Players can customize their appearance, build up their own place, throw parties and events in it, and, at the end of the day, become the coolest person in Woozworld.
See Videos
Free, with option to pay for additional features.
Play Woozworld now!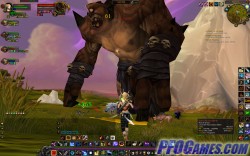 World of Warcraft
The game that set the standard for modern role playing games on the internet now lets you play for free until your character reaches level twenty. World of Warcraft is famous for its party instances and seamless landscapes, providing one of the richest player experiences that RPG games have to offer.

Earlier levels require the same repetitive actions (grinding) as other RPGs to help level up your character to get to the real fun of WOW -- entering dungeons and raids across the world of Azeroth in cooperation with fellow players.

Winged mounts are available to ferry you for a small fee, but you have to travel to those destinations first by foot before you can get there via the skies.

Select from fifteen different professions. Whatever profession you choose, your goods will pay off quickly in useful items or currency from online auctions.

You have ten classes to choose from when creating a character (including the newly created Death Knight available after the release of the Cataclysm expansion). Classes have different roles in the game world of Azeroth, and if you've never played a massively multiplayer rpg before, you will quickly learn about the strengths of combining these roles for battling in groups. Tanks take the brunt of the damage from enemy attack, while damage dealers (both melee and from a distance) deliver their payloads. During the battle, healers make sure that comrades keep their health. More than half of the classes allow you to play multiple roles in party battle. Be sure to check out the class guide before hopping in so you get the kind of battle experience you are looking for.
See Videos
Free, with option to pay for additional features.
Play World of Warcraft now!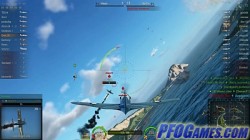 World of Warplanes
World of Warplanes (WoW) is a WWII dogfighting title from the developers of World of Tanks. The basic gist of WoW is bringing World of Tanks into the sky. The featured airplanes are historically accurate, as are their upgrades. User experience is on par with today's standards, sporting upgrade/setup presets and other features that ease newcomers into the game. There are many options for customization and great depth of gameplay dynamics – for example, a plane flies very differently when equipped with machine guns instead of bombs. The graphics are nice with attention given to detail both in the landscapes and the planes. There is occasional lag, however.
See Videos
Free, with option to pay for additional features.
Play World of Warplanes now!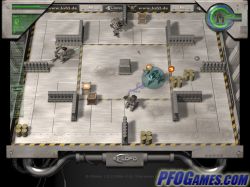 XBlaster
Design your mech and pit it in arena battles with thousands of other players. Tournament winners are eligible for cash prizes.
See Videos
Free, with option to pay for additional features.
Play XBlaster now!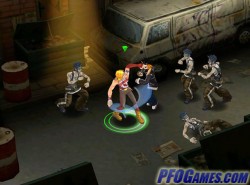 Zone4
Arcade-style fighting with a story based on an underground fighting club turned bad. There are six characters and two classes to choose from. The two types are called Street and Ground fighters -- with a variety of styles to choose beneath that. You move with the arrow keys (no WASD or click-to-move option). There are five games modes available when creating player versus player matches in the lobby. Item mode gives you power-up crates you can collect to use special attacks on your opponents. The player-versus-environment aspect of the game involves matches of up to four players duking it out cooperatively against NPCs in a classic side-scrolling arcade setting. The English translations aren't that great, but the combo-oriented gameplay is fun and easy to get into.
See Videos
Free, with option to pay for additional features.
Play Zone4 now!