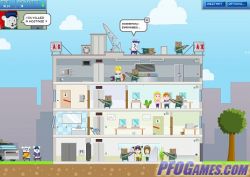 Warbears
Make friends and play solo missions in this browser-based virtual world. Discover teddy bears as pirates, ninjas and soldiers in the hidden world of Bedtime City. The website also features paper crafts that children can put together using a color printer.
Free, with option to pay for additional features.
Play Warbears now!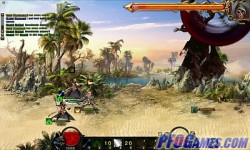 Wartune
Wartune is a turn-based MMORPG with a fantasy setting and some RTS elements like city management. The backstory, as well as graphics, borrows a lot from Blizzard's titles – the very first monster encounter is a 'Tauren' and the game's locations are at times identical to those of Diablo. There are three main character classes with well-developed skill trees. The game world is quite beautiful, and exploring it offers hours of fun even if it can be made overly easy with the auto quest feature. The game's gear-based combat can sometimes be confusing when, for example, thousands of units are represented by at most two; but visuals are impressive. Dungeons, bosses and PvP arenas add to the sometimes bland and derivative gameplay.
See Videos
Free, with option to pay for additional features.
Play Wartune now!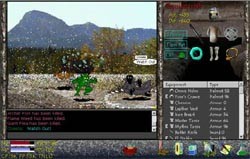 Well of Souls
"Well of Souls is a multi-player Role Playing Game (RPG). It is designed to be extensible through a simple scripting language so that you can compose your own quests and share them with your friends. You can also customize your skin and contribute art and music."
Free to play indefinitely.
Play Well of Souls now!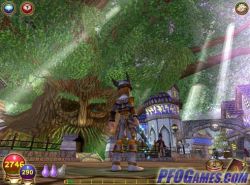 Wizard 101
Wizard 101 is a colorful MMORPG designed for kids. There are seven classes which are actually different branches of magic the new wizard can choose from -- Fire, Ice, Storm, Myth, Life, Death, and Balance. The game world is humorous and filled with witty quests. Wizard 101 features parent accounts that allow parents to control their children's accounts; for example, parents can disable incoming messages for their child's account. The combat is card-based and requires a lot of strategy as it's important to get a well-balanced card deck. Altogether, Wizard 101 offers a great experience even for gaming veterans, but the paid features offer too much content for "pure Free2Play" to be viable. The game's a great gift if your kids fancy Harry Potter.
See Videos
Free, with option to pay for additional features.
Play Wizard 101 now!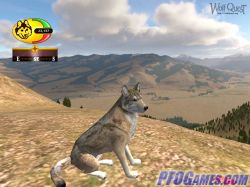 Wolf Quest
Live the life of a wild wolf in Yellowstone National Park. Play alone or with friends in on-line multiplayer missions, explore the wilderness, hunt elk, and encounter stranger wolves in your quest to find a mate.
Free to play indefinitely.
Play Wolf Quest now!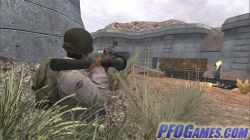 Wolfenstein Enemy Territory
Participate in cooperative tactical mission progressions using different and upgradable character classes. Not just an FPS with capture the flag, but team-reliant multiple objective game play using a multitude of game modes.
Free to play indefinitely.
Play Wolfenstein Enemy Territory now!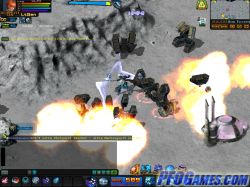 Wonderland Online
Free 2D MMORPG based on several ancient South American and Pacific Island cultures. Combines elements of fantasy and sci-fi with nature magic, spaceships, item creation, house customization and more!
See Videos
Free to play indefinitely.
Play Wonderland Online now!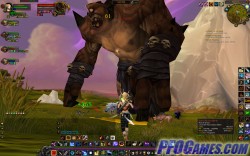 World of Warcraft
The game that set the standard for modern role playing games on the internet now lets you play for free until your character reaches level twenty. World of Warcraft is famous for its party instances and seamless landscapes, providing one of the richest player experiences that RPG games have to offer.

Earlier levels require the same repetitive actions (grinding) as other RPGs to help level up your character to get to the real fun of WOW -- entering dungeons and raids across the world of Azeroth in cooperation with fellow players.

Winged mounts are available to ferry you for a small fee, but you have to travel to those destinations first by foot before you can get there via the skies.

Select from fifteen different professions. Whatever profession you choose, your goods will pay off quickly in useful items or currency from online auctions.

You have ten classes to choose from when creating a character (including the newly created Death Knight available after the release of the Cataclysm expansion). Classes have different roles in the game world of Azeroth, and if you've never played a massively multiplayer rpg before, you will quickly learn about the strengths of combining these roles for battling in groups. Tanks take the brunt of the damage from enemy attack, while damage dealers (both melee and from a distance) deliver their payloads. During the battle, healers make sure that comrades keep their health. More than half of the classes allow you to play multiple roles in party battle. Be sure to check out the class guide before hopping in so you get the kind of battle experience you are looking for.
See Videos
Free, with option to pay for additional features.
Play World of Warcraft now!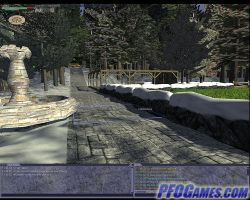 Wurm Online
Wurm online is a wilderness survival game for all ages. Choose from two kingdoms, develop crafts and skills and even shape the landscape to customize your own parts of the game world. PvP is optional.
Free, with option to pay for additional features.
Play Wurm Online now!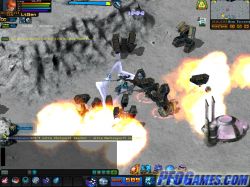 Zero Online
Play a pilot and master high-tech weapons while fighting in an immense sci-fi universe. Shuttling between several galaxies, you pilot units with various forms and functions to fight against ferocious alien enemies.
Free, with option to pay for additional features.
Play Zero Online now!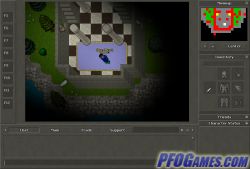 Zezenia Online
"Zezenia Online is a medieval world where players meet and communicate with each other, hunt various monsters, solve riddles and quests to find new items, evolve their own character and much more."
Free to play indefinitely.
Play Zezenia Online now!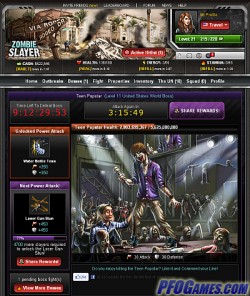 Zombie Slayer
Zombie Slayer is an addictive strategy/RPG Facebook game that deals with the strategy of killing zombies. Players start with one of eight different characters, and deal with zombie outbreaks in the United States. Zombie slayers can also fight other players and bosses. There is no actual combat (everything is text-based), but fighting other players can be quite hard. Social functions offer bonuses to those who add friends to their zombie fighting squads. Players can purchase a number of cars, weapons and equipment which add to their stats (you get 5 stat points per level); but the best weapons, of course, are for those who buy them with UN coins -- the game's premium currency.
See Videos
Free, with option to pay for additional features.
Play Zombie Slayer now!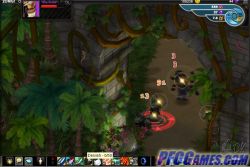 zOMG
A overhead 2D role playing game. Rings are used as weapons to defend against the "Animated", everyday objects that are magically brought to life and are the main enemies in the game.
Free, with option to pay for additional features.
Play zOMG now!