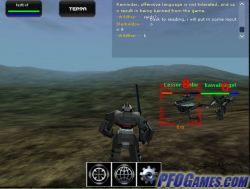 Armored Legion
A free MMORPG 3D shockwave game that works in any browser. Armored Legion features real time combat, multiple worlds to explore and challenging enemies to battle using your mechanical warrior.
Free to play indefinitely.
Play Armored Legion now!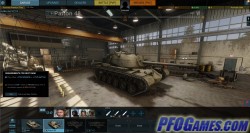 Armored Warfare
Armored Warfare is Obsidian Entertainment (developers of Fallout: New Vegas, Pillars of Eternity and Skyforge) and My.com's answer to Wargaming's World of Tanks, albeit with a more modern twist to it. Instead of playing around with World War II tanks, Armored Warfare lets you command post-1950s tanks, ranging from the lowly M41 to the fearsome M1 Abrams. Armored Warfare's core mechanics are what you would expect of a polished tank combat MMO. You start off with a low tier tank and work your way up the vehicle tech tree through the game's PvP and co-op modes. Each tank type has its own unique characteristics, and can be further customized to fit the needs of the player. As in World of Tanks, your vehicles also have trainable crew members with their own unique talents. Gameplay in Armored Warfare is more frenetic than in World of Tanks, given the technology level of the setting. The sortie maps are also smaller, which greatly speeds up the time for contact between two opposing forces. Armored Warfare's graphics are great, though poorly optimized at times. If you have a computer that can run it smoothly at ultra settings, then you're in for a treat. The tank models, though visually pleasing, could use a bit more accurate detailing in terms of gun ports and viewports. The sound department is quite lacking in this game and needs to be beefed up for more realism and impact. Overall, Armored Warfare is a pleasant experience if you're looking for a fast-paced tank battle MMO with a good deal of depth and polish. If you favor slower, more tactical tank gameplay, then it's off to the *other* tank game for you.
See Videos
Free, with option to pay for additional features.
Play Armored Warfare now!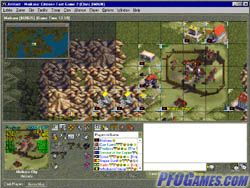 Artifact
"Artifact is the Multi-Player, Persistent World, Real-Time Strategy game from Samu Games. Build an empire from a single city. Search the world for the Ancient Artifacts and claim them for your own. Then do your best to hold on to them to win the game. Finding is only half the battle... "
Free, with option to pay for additional features.
Play Artifact now!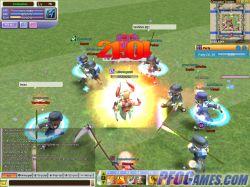 AruaROSE
"The goal of ROSE Online (Rush On Seven Episodes) is to gain a sense of your purpose as a Visitor to this universe and take an active part in the ever-evolving storyline. Depending on your adventures and actions, you may take part in the central story or go off on your adventures."
Free to play indefinitely.
Play AruaROSE now!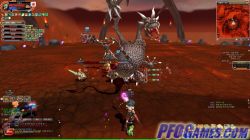 Asda Story
Choose between a warrior, archer or wizard, complete quests and battle a variety of creatures leading to powerful bosses. Train and play with your Soulmate found in the Soulmate forum for special bonuses, abilities and more.
Free, with option to pay for additional features.
Play Asda Story now!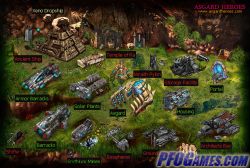 Asgard Heroes
Asgard is calling out for heroes. Travel to alien worlds through Stargates. Rebuild pyramids to colonize new planets. The website provides detailed help materials and a wizard-based introduction to help get you started.
Free to play indefinitely.
Play Asgard Heroes now!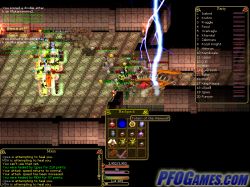 Ashen Empires
Choose from three races and an enormous selection of skills in this MMORPG. Build experience for your chosen crafts or embark on quests for experience in your chosen niches. While the graphics are more on par with Double Dragon, the gameplay is top notch.
Free, with option to pay for additional features.
Play Ashen Empires now!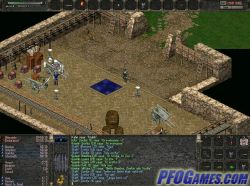 Astonia 3
Astonia is a MMORPG. Each player assumes the role of a battle-hardened warrior or a powerful mage. He or she enters the world of Astonia and begins to train for battle.
Free trial period, then pay to continue playing.
Play Astonia 3 now!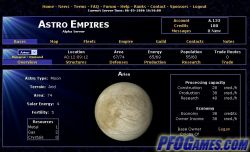 Astro Empires
A free massively multiplayer game of space strategy. Build your bases and spaceships, research new technologies, fight battles, make alliances, and much more...
Free, with option to pay for additional features.
Play Astro Empires now!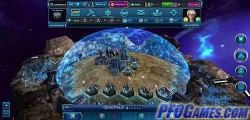 Astro Lords
Astro Lords is an MMORPG/Strategy set in a sci-fi universe. Players control an asteroid, construct and upgrade buildings and fight with others to gain control over the Oort cloud. The game can be played on iOS, Android and desktop devices. Players might be positively appalled by the lack of character customization, but that is more than compensated by the fact that eventually you can move your base, perhaps towards the members of your alliance, or the enemy if you feel you can gain an edge. The combat has players duke it out in turn-based combat with spaceships in the vast void. It takes quite some skill and provides ample entertainment, because the fights involve dodging slow-moving projectiles (there are lasers too!) and hiding behind asteroids. You'll either hate it or love it, but it must be said it's highly original. Astro Lords is definitely a promising title, but the strategy elements could very well be executed better. The skill tree, huge as it is, confuses the player, because it inevitably makes you wonder if you're looking at a spreadsheet. Even though Astro Lords doesn't push players into buying anything, progress is quicker with pockets full of premium currency.
See Videos
Free, with option to pay for additional features.
Play Astro Lords now!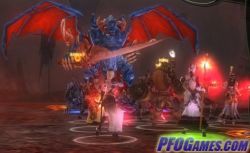 Atlantica Online
Reclaim your ancestral land of Atlantis. All the features of a traditional RPG such as Runescape, with an innovative tactical turn based combat system. Features mercenaries, a government system, guilds, and a mentorship system that rewards you for adventuring with new players.
Free, with option to pay for additional features.
Play Atlantica Online now!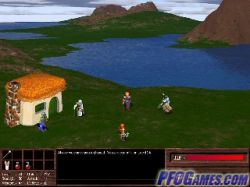 Atu'los Online
Atulos Online is a Free Medieval MMORPG, in the classic Isometric style. The game has 8 character classes to choose from. The story unfolds as a confrontation with Sorcerer Atulos draws ever closer.
Free to play indefinitely.
Play Atu'los Online now!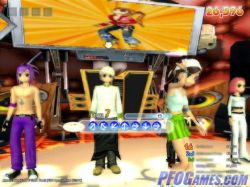 Audition
Audition is a dance battle game with lots of great music and many different moves. Customize your dancer, go shopping in the mall, and dance head-to-head with players from all over the world.
Free, with option to pay for additional features.
Play Audition now!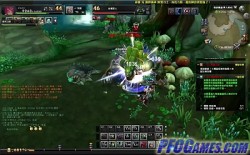 Aura Kingdom
Aura Kingdom (AK) is an anime-inspired fantasy MMO from Aeria Games, boasting eight classes (plus one mystery class), a well-developed companion system and a unique skill tree. The game features beautiful, cartoony graphics in an open world with instances (dungeons) supplementing it as well. Players get acquainted with the game mechanics by doing a tutorial with end-game items and stats, but upon waking up start off with the usual sort of quest chain, which can be done quickly with auto-path. Leveling is fast; assiduous players can hit the level cap in a matter of weeks, if not days. PvP and crafting opens up quite late. AK features immersive combat with the player being able to dodge enemy skill-shots and run around the enemy while attacking. There's also an elaborate companion system, featuring combat pets called Eidolons that supplement the abilities of the player's class. Overall, Aura Kingdom seems to be a well-polished even if not terribly unique title. It lacks end-game content as of now, but that should change soon. The game's sole challenge is PvP, and perhaps its lack of real difficulty in other areas can make this game a bit more boring than it could be.
See Videos
Free, with option to pay for additional features.
Play Aura Kingdom now!